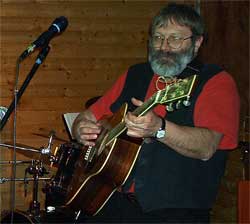 Equity and Technology Radio Project: FM 98.7
Wolfville

The Equity and Technology Research Project hosted a community radio event
and simultaneous webcast in Wolfville from
March 21 to March 25, 2007, 10 am to 9 pm Atlantic time.

Photos from Wolfville

Flickr photos from Ryakuga Projects

Download PDFs:

1. Announcement Poster

2. Community Group Poster

3. Musician Poster

4. Student Poster

5. Technican Poster

6. Kipawo Arts Centre Poster

7. Equity and Technology Fact Sheet

8. First Press Release

Ryakuga Blog

Click here for more information on the Equity and Technology Research Project.

Link to practical tips on implementing an FM Community Radio Special Event.

More information about Ryakuga Community Radio Projects.

Musquodoboit Harbour Radio Event

Thanks to the Atlantic Theatre Festival and the Victoria Free Net.

We are all fans of t@b and Rust Bucket.

Rust Bucket

t@b

fred@ryakuga.org
Notice on March 22: The Bell (Aliant) modem crashed about 3 p.m. and after
we got it back online, the connection has been very erratic.
So it is affecting the webcast. We are working on it.
The problem went away about 7 p.m.

Please note that we will be webcasting audio compressed
so it can be received by dialup modems. Nevertheless, think of the webcast
as a theatre with a limited number of seats. Link now from here (before the simulcast)
for information on phone numbers, VOIP , listening to the webcast and downloading QuickTime.

We are still looking for community groups, students,
volunteer technicians and local musicians who want to participate.

Click here to see the March 20 program schedule.
It is being continuously added to so check with Charlene (charlene@ryakuga.org)

The radio event is an outreach enhancement of a
larger Research Alliance project which deals with issues relating to equity and technology.